Virtual Christmas celebration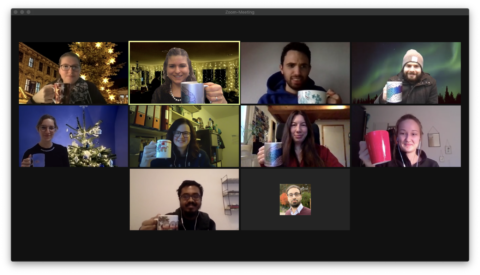 A special year is coming to an end and we met online to have some Glühwein and cookies together and to get into festive mood. We may look back at an eventful and productive year, despite the circumstances. Still it has challenged all of us – in one way or another – and it was great to exchange our individual experiences and creative ideas to make the best out of the Christmas time under the contraints of Covid-19.
A huge thanks to this amazing group of researchers, who have always kept the spirits high. I am looking forward to continue just where we left off after the well-deserved Christmas break. A wonderful Christmas to everyone and Happy New Year!