Dies Academicus 2019 – Interview with Bavaria's Prime Minister Dr. Markus Söder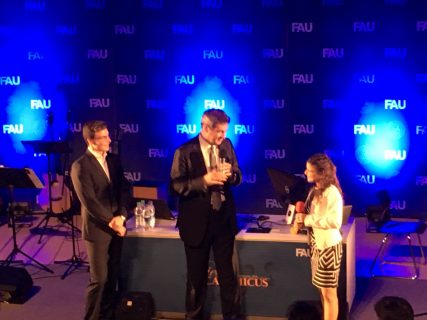 On Monday, November 4, we celebrated the 276th birthday of FAU. It was a great event, which showed the unique spirit of FAU. It is great to be part of Germany's most innovative university, number 2 in Europe, and number 14 worldwide. FAU offers the perfect environment to perform highly interdisciplinary research such as our BRAINIACS project. Also many thanks to our university president Prof. Joachim Hornegger for a truly inspiring speech.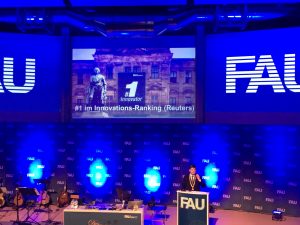 During the interview with our current prime minister Dr. Markus Söder, he emphasized the great potential of FAU, and promised to put further efforts in advancing research in Bavaria and increase international recognition. It was an honor to be part of this great event.